Welcome / Witamy!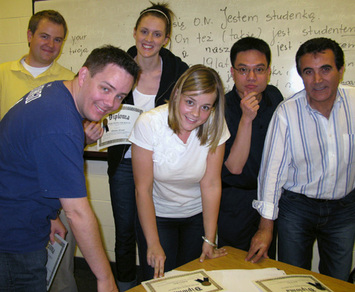 Why should you learn Polish?

- if your partner, in-laws, relatives or friends speak Polish, learning the language will help you to communicate with them. It will also give you a better understanding of their culture and way of thinking

- if you or some of your friends, relatives or colleagues speak a language that few people understand you can talk to each other without other people knowing what you're saying

- it may increase your chances of finding a new job, getting a promotion or a transfer overseas, or of going on foreign business trips you can go to Poland and feel comfortable understanding what people are saying

- you might want to learn Polish and teach your children later

- you will make friends and have fun learning and studying Polish at our language school



Welcome to our Polish School !

---